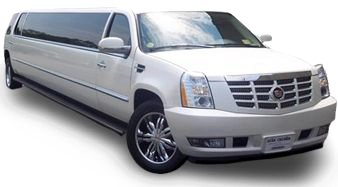 CADILLAC ESCALADE
Book Now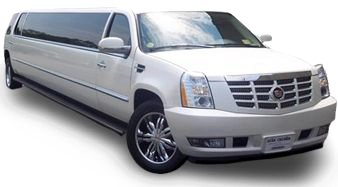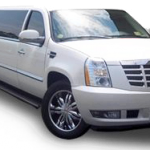 Cadillac Escalade is considered, by our clients, one of the most elegant limousine, and is near the rated luxury sedan. Cadillac Escalade is a pattern of classic limousine, elegant and graceful. Is a classic car, with shades of retro but modern and advanced technology and considered a "wedding limousine", and it is not just the wedding, but any type of events of this luxuriance, because, with it's grace and elegance that is presented wreak havoc wherever seen.
It has a capacity of 14-22 passengers. Is endowed with a true arsenal of utilities, such as multiple flat panel TV screens and DVD player, changing color fiber optics, bar with cup holder, ceiling mirrors, dance floor, alpine sound System (3000 Watts), and true entertainment systems. It's the best solution for an important event in your life.
The Escalade is perfect, whether you have a wedding soon, christening baby, prom, a night out with the boys, bachelor party, wedding anniversary, birthday, even transfers to the airport.  Choose Cadillac Escalade, and we guarantee that you will remain impressed at first sight, and  will spend exciting events with the most  stylish and luxurious limousine.