BRAVO LIMO RESERVATIONS!
 OUR PHONES ARE OPEN !!!
Bravo Limo – limousine rental service in New Jersey. We also serve New York and Florida.
Our company provides limousine rentals in STROUDSBURG. This is the best way to have an elegant and refined memorable event. The new technology in our cars will create a peaceful environment, and a modern engine will provide exceptional driving dynamics and smooth, noiseless movement.
Limousines for weddings offer a luxurious and comfortable ride in a spacious limousine. We carefully select our staff with special training to ensure safety and comfort.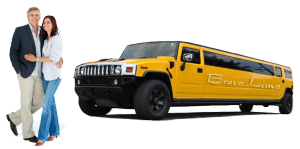 ARE YOU LOOKING FOR THE BEST AND CHEAPEST LIMO SERVICE IN STROUDSBURG, PA, 18360?
You've come to the right place.
Bravo limo meets all standards. The car can be ordered for any price and any taste. Do you need to rent a car an hour late? Are you unable to find a car rental company that will serve your needs? No matter what time of day it is, Bravo Limo is available to assist you with renting a car. If you are looking for a comfortable and relaxed ride, it would be a great idea to take someone from the airport. Call us, and Brave Limo will send you a professional limo driver. Bravo Limo is a company that specializes in private passenger service. We also offer car rentals with drivers who meet the requirements and reputations of our clients. We have been providing high-quality services for clients over the years: airport transfers and weddings, proms, and private parties. We serve limos throughout South Florida and Miami.
We will offer the best private transportation services in Pennsylvania, New Jersey, and New York. This includes airport transfers, shuttle services, and transport business. However, our years of experience in this field have allowed us to ensure that we are the best. Our service is tailored to meet the needs of each client. We are friends who recommend us to others and return to us again.
Our company is always in step with the times, and we use every opportunity to reduce transport costs.
Check out our services and then call us to reserve the most luxurious limousines for the most memorable celebration. Bravo Limo makes your life more fashionable.
BRAVO LIMO LLC
18 N 7TH STREET
STROUDSBURG, PA 18360
CALL NOW TO OUR PHONE NUMBER BELOW:
 610 – 886 – 4170
AND ENJOY THE MOST BEAUTIFUL CELEBRATION OF YOUR LIFE