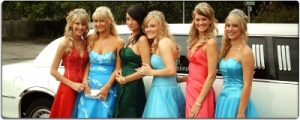 Emotions, joy, the spirit of celebration. This means approaching the long-awaited prom. All graduates look forward to coming to dance because it represents a new beginning, a new life experience, and memories of school. Once this event means you mature, you're ready to start living another way, learn to be independent, and make your career. Therefore, all look forward to this unique event in each student's life.
Fashion changes every year, and new ways to organize this event but the tradition of not changing. Graduates are ready to celebrate, armed with adrenaline and stylish clothes, and say goodbye to 12 years of study. During the prom, many graduates will be thinking about the future and dreaming of the beautiful and exciting things that await them.
Want to get the ball down in a limo driver to open your door red carpet right, and you feel like a VIP?
Nothing is more straightforward, all you have to do is contact us, and a limo will come to get to you and your friends! Moreover, a limousine can not miss this show.
On prom night, everything must be perfect, and the vehicle that transports you must live up to the expectations of this event. Therefore, our company provides a variety of luxurious, elegant, and modern limousines. Bravo Limo s fleet is very various, with limos such as Lincoln Town Car, Cadillac Escalade, Hummer H2, Hummer Transformer, Dodge Durango, BMW X5, and Range Rover with different passenger capacities from 6 to 25 seats. Also, we thought you would like to choose the color of the limousine, therefore, have a variety of colors, from white, black, red, yellow to pink. And if you want to appear like an actual princess on prom night as you have dreamed of since childhood, we offer a pink limo for everything to be perfect—your choice.
All limousines are in perfect condition, equipped with all necessities, and we provide a professional driver.
Because prom is an event that occurs once in life, we, Bravo Limo, help to spend it more beautiful with the most modern and impeccable limousines.
If you want to have some of the most beautiful prom celebrations, then call our company for luxury private transport and will appear at the prom in the most luxurious limousine, and you will impress even the teachers. Leave the school doors in style and be confident in your future, for our limousines Bravo Limo give you confidence and assurance.