BRAVO LIMO RESERVATIONS!
 OUR PHONES ARE OPEN !!!
Bravo Limo – limousine rental service in New Jersey. We also service  Florida and New York.
Our company offers limousines for rent in STROUDSBURG, PA, and the only way to enjoy a luxurious event full of elegance and refinement. Our new car technology will create an environment and a harmonious atmosphere, and a modern car engine will act to confer exceptional driving dynamics and provide a smooth and noiseless movement.
Limousines for wedding, with comfortable and spacious luxury saloon and well-thought-out security system, offers the only chance to relax and enjoy the driving pleasure. Our goal is to have happy customers, and to this end, we offer quality, variety, competitive prices, discretion, and punctuality. Our staff is carefully selected, with special training, ensuring comfort and safety.
ARE WE SEARCHING FOR BEST AND CHEAP LIMO SERVICE IN STROUDSBURG, PA 18360? THEN YOU CAME TO THE RIGHT PLACE.
Bravo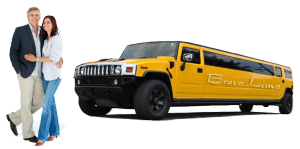 limo, which meets all standards. You can order the car for any budget and any taste. Need to rent an hour late? Can not find any car rental company to serve you? Regardless of the hour and day, only Bravo Limo is available for reservations and rent assistance! It would help if you took someone from the airport and you want to own a relaxing ride in style. Call our number, and Bravo Limo will send a limo driver with the most professional. Bravo Limo is a company specializing in private passenger service and car rental with drivers to meet the standards and reputation of our clients. For over the years, we have been offering quality services to clients: airport transfers, weddings, proms, private parties, VIP transport, staff transport companies, occasional transfers between cities, city transfers, and any events that require high service standards. We are not only serving PA. We also service limos in South Florida and Miami.
We will do our best to offer the best services for private transport of people in Pennsylvania, New Jersey, and New York, airport transfers, shuttle services, transport business, and even corporate services, but over the years of experience in this area, us to guarantee that we are the best. We approach each client's needs to satisfaction with our service. We recommend friends and come to us again!
Our company has kept pace with the times and uses every opportunity to minimize expenses on transport.
Browse our list of services now, and if you get what you need, call now and reserve the most luxurious limousines to have the most beautiful celebration. Because with Bravo Limo, life is more stylish.
BRAVO LIMO LLC
18 N 7TH STREET
STROUDSBURG, PA 18360
CALL NOW TO OUR PHONE NUMBER BELOW:
 610 – 886 – 4170
AND ENJOY THE MOST BEAUTIFUL CELEBRATION OF YOUR LIFE