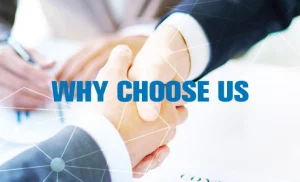 At Bravo Limo, we contribute our effort to provide you with high-level customer service. We can meet occasional requirements such as birthday, bachelor/ette party, boys/girls night out, sports trips, casino trips, corporate events, music concerts, tourist attractions, winery trips, charity functions, city tours, dining out, or transport to/from the airport.
Birthday
If you plan to hold a party in which a group of people will participate, you can conveniently rely on our limousine service. Our service will ensure that you get the perfect entrance and leave the place in such a stylish way.
Bachelor/ette
Renting our Bravo Limo service is the best way to ride at a bachelorette party. Our fleets have minibars, neon, sound system, LED screen, fog machines, and many more.
Boys / Girls Night Out
For boys/girls' night out, our party limos are ready to serve. Accompanied by a professional bystander chauffeur, you can have a party all night without hassle. Our party limos can provide capacity for ten or more people.
Sports Trip
When planning to watch a match of your favorite sporting team, our Bravo limo service for the sport will get you and your family or friends to the venue in time. As we are concerned about the traffic when the event happens, you will want to save a lot of hassle, and we are ready to free you from it.
Casino Trip
Enjoy your ride to the most prestigious casino site and make a stylish entrance at the gate. Our limo can accommodate small and large groups, and you can get in the elegant limo with your colleagues and friends.
Corporate Event
"Time is Money". This proverb has always been true. Our limo service can provide you with constant transportation from/to office, from/to client, from/to airport, and back again. Our chauffeurs are well equipped to keep the working field and communicate well between destinations. Occasionally, you can also convert our limo to a mobile meeting point. There is no time lost for transiting and other distractions.
Music Concert
Watch your favorite artist/band/singer without being compromised by transportation issues. Our professional chauffeurs will pick you up and drop you at the venue on time, and you will not have to worry about time waste anymore.
Tourist Attraction
NJ has hundreds of tourist objects that you can visit. The best way to enjoy these is by getting in our limo, and our chauffeur will contact you at the tourist destination.
Winery Trip
NJ has prominent vineyards like Heritage Winery, Auburn Road Vineyards, Tomasello Winery, and many more. There are many beautiful vineyards to unwind during your weekend.
With such tons of occasions, our traits are:
Punctual, presentable service
Fair pricing without hidden fees
Custom packages that will meet your requirements
Suitable fleet with modern amenities
Insured vehicle
Exclusive custom-designed vehicles
Safe and comfortable ride
Professional and well-mannered drivers and servers
Excellent flow of communication
Bravo Limo is the official member of BBB – Better Business Bureau and the Limo Association of New Jersey. We meet all standards come to pass by NJDOT and USDOT. Most importantly, we value our customer's relationships.