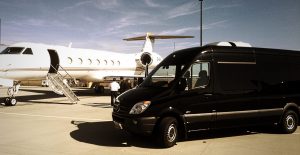 When you reach the airport, the arrival gate should not stand in line to get a taxi. Our driver will meet to carry out an orange card with your name. With our company Bravo Limo, Airport Service is much more reasonable than a taxi. This is to know! Do not miss this super offer airport service from our company. For an affordable price, you can get home in luxury and convenience. We have in our fleet different types of limousines Lincoln Town Car, Cadillac Escalade, Ford Excursion, Hummer H2, Transformer, Dodge Durango, Range Rover, Chrysler, and more. If you need to go to the airport, and you want to make an appointment quickly, place, and be punctual, then our company Bravo Limo is precisely what you need. If you are a businessman expecting a delegation to the airport and want to impress, before starting to discuss business, send a limo to pick them up from the airport. As we all know that first impressions count, we guarantee that they will make an image positive, and success will be guaranteed.
Or suppose you're running out of time and want to get from the airport directly to the office. In that case, our professional drivers will drive with care. Without worrying about driving, you will have peace. You can get significant phone calls directly from the car, in relaxation and comfort, and even talk business with your client. Bravo Limo is at your disposal the best with private luxury transportation services.
Our staff is well prepared to make the reservation in minutes, without wasting time on taxi services. Once established all the details and picked up at the agreed date, the driver will be there without delay and will travel to the airport in relaxation without the worry of driving. You can also make a reservation for the trip and back, only one phone, without fear that you will not go back to the airport, and without looking through the crowds and hustle of the airport a taxi to get home.
Our limousines are in the best conditions, new, and ready to go. You can trust our services for over years of experience. We have made loyal customers who always call us for airport service. Call you confidently, and we guarantee you will have a pleasant experience with Bravo Limo.