Limousine service in NJ area – 3 Luxurious Ways to Travel Like a King
Have you ever been to a place of interest, intend to make a good impression traveling in style, or need to travel in a stress-free environment where you can enjoy, relax, or give attention to something more meaningful?
Or maybe you want the peace of mind that you can promptly get transportation to your destination and help with your belongings.
If any of these sounds familiar, don't worry because there is a chauffeured superb limo service in New Jersey to suit your needs. It is the best way to travel in service and style.
Types of Chauffeured superb limo service in New Jersey
There are many different types of chauffeured limousine services that can be customized to your individual needs, such as:
Corporate Limousine Services:
A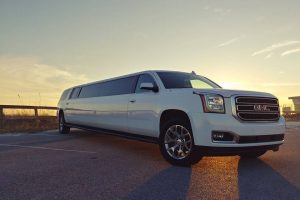 corporate limousine is excellent if you have an important client and want to make a good impression, or maybe you want privacy and comfort to make an important business decision. Either way, corporate Limousine service in the NJ area can be a valuable tool for your business.
Airport limousine services:
An airport limousine is a crucial way to get right in front of the terminal without the hassle of parking your car and having a driver help you with your luggage. This also means you don't have to pay for excessive long-term parking. The same can be said for the easy and hassle-free departure from the airport to your accommodation after your flight has reached its destination.
Limousine services for weddings:
What better way to get to your big day than by arriving in a wedding limousine? A chauffeur will open your door as you prepare to strut yourself into the worship center.
Then navigate in style from one photography location to the next while enjoying a drink of your choice for your partner and the wedding party.
Some other special occasions to rent a limousine service:
Wine Tours
Proms
Bachelor/bachelorette party
Birthday Anniversary
Whichever chauffeur services you intend to hire, you must choose the right vehicle to suit your desires. It should be able to comfortably accommodate all passengers, especially if you are organizing transportation for a large group of persons.
Then you have three luxurious ways to travel like a king using a chauffeured Limousine service in the NJ area.
Do you want to travel with service and with an eye-catching style? Make the most of your next limousine experience and take full advantage of the free tips and information.
So why settle for rickety trailers when you can choose from several limousine services that allow you to travel in style, comfort, and elegance? We have entered the era of new modes of travel, so it is better to stay informed and updated! The next time you go places, consider limousine services first. No matter where you're headed, nothing beats limousine services in terms of comfort, sophistication, and style.