10 Top places to travel in New Jersey with a limousine.
New Jersey is known for its historical museums and sights to visit. Jersey City is the location of Liberty State Park, where ferry boats depart to go to nearby Ellis Island. The New Jersey coast is home to beautiful hotels and stunning architectural designs. These hotels are a perfect spot for guests and tourists to unwind after a day of sightseeing in the state. These are the top destinations to visit in New Jersey, with limousines and party bus rentals. Some attractions might be closed for a short period or require reservations in advance, and hours and availability may have changed.
1. Cape May Historic District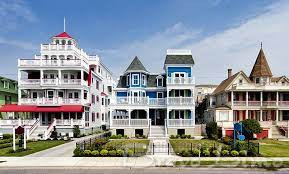 The Cape May Historic District offers stunning views and traditional Victorian architecture. The historic streets host hotels, bed and breakfasts, and churches. Take a trip to the historical 1858 Cape May lighthouse or World War II Lookout Tower for breathtaking views of the ocean.
Other places to visit within the district include Emlen Physick Estate, the pedestrian-friendly Washington Street Mall, Cape May Winery, Cape May Stage, Cape May Stage, and the East Lynne Theater Company. Mac's Museum Shops and Caroll Gallery Exhibits offer a complete view of Victorian equipment. Boat rides, trolley tours, and Cape May Ghost tours are some of the best activities in the district.
2. Liberty Science Center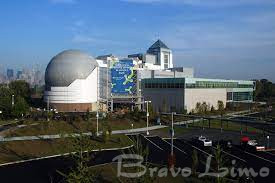 Liberty Science Center exposes guests to various communication methods ranging from totem poles to the body language of animals to sound waves. In the Eat and Are Eaten exhibition, visitors can observe how animals catch their food but do not become preyed upon. Energy Quest allows visitors to learn about energy options and the best ways to utilize the planet's many resources.
Visitors can see honey bees up close and discover why they form an integral part of the ecosystem in Honey Bees; Home Is The Hive Is. Experience the Infinity Climber, an exciting, 35-foot-high, multi-story play place that dares you to climb, crawl, and then balance on the suspended path. The most popular experience at the center, The Touch Tunnel, is a space where guests can use their senses of touch to guide them through dark tunnels.
3. Empty Sky 9/11 Memorial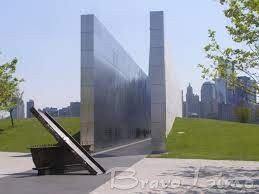 The Empty Sky 9/11 Memorial was established to keep the memories of 749 New Jersey residents killed during the September 11, 2001 attack on New York City's World Trade Center. The memorial's purpose is to comfort the victims' families and help them realize that their memories will not be lost.
The memorial features twin walls that recall the World Trade Center Towers, which were destroyed in the terrorist attack. On the walls, the names of those who have died are written parallelly. People from across the globe visit the memorial to pay tribute to the lost lives. While cherry trees peacefully surround the monument, nothing can alter the tragic events that occurred that day.

1 Audrey Zapp Dr. Jersey City, NJ 07305. Contact: 201-915-33403.

4. Thomas Edison National Historical Park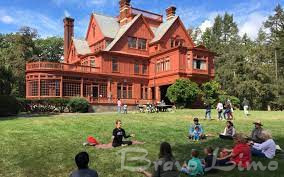 The Thomas Edison National Historical Park is a lab complex that reveals the past when belts and pulleys controlled machines, and music was played through photographs. It showcases a collection of things used by one of the greatest inventors, Thomas Edison. One of the most unusual items is Edison's recordings of talking dolls of 1888, which guests can see photos of and read about.
The collection showcases the laboratory furnishings and equipment used by Edison and his colleagues in the West Orange Laboratory starting in 1881. Visitors can also see products and materials manufactured in connection with the research and development of manufactured goods by Edison and his colleagues.

211 Main St, West Orange, NJ 07052, Phone 973-736-0550

5. Ocean City Boardwalk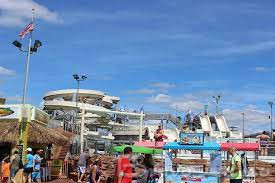 Ocean City Boardwalk is 3-miles long and does not seem to have any activities you can participate in year-round. Locals and visitors stroll along, cycle, rollerblade, and even walk their dogs on this renowned boardwalk. The United States Coast Guard Tower, Inlet Indian sculpture, and Trimper's Carousel are just a few landmarks that line Ocean City Boardwalk. They also serve as an attraction for tourists.
Grand Hotel and Spa is one of the most stylish hotels on the beach. There are also bars with cold beers and fun cocktails that will brighten the evening. Pet shops are also available in this area. The boardwalk is always lively, with street performers, kite flyers, and breathtaking views.
6. Grounds for Sculpture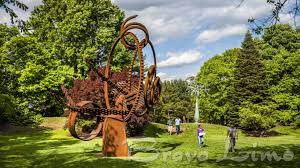 Grounds for Sculpture offers a place where people with disabilities can be assisted using effective and effective methods. The facility provides art events, group activities, and team-building events to entertain guests. People with mobility issues can visit the park by an Accessibility Assistant who is trained. The vehicle is ADA-certified and can be used to accommodate wheelchairs.
Those who are visually impaired can take tour guides that touch, while others get free tours when they purchase park admission. The fully accessible Domestic Art Building has both an art museum and exhibition space. Additionally, there are programs for children and adults, including lectures, art hunts, and wellness seminars. The program is for adults who want to be fit and educate themselves about healthy living.
80 Sculptors Way, Hamilton Township, NJ 08619, Phone 609-586-0116
7. Trailside Nature and Science Center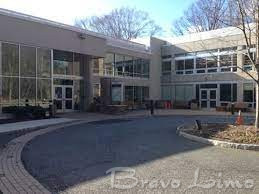 Trailside Nature and Science Center in Union County's Environmental Educational Center. It is a protected area of forests, fields, lakes, and streams, and this is a perfect place to visit. Visitors can see the famous 34-foot American beech tree that covers the entire atrium of the building.
Walking, biking, and hiking within the center's natural setting make for unforgettable moments. There are classrooms, libraries as well as a children's play area. The auditorium can accommodate 250 people. These facilities give it the advantage of hosting large groups and even hosting birthday parties and other celebrations.

452 New Providence Road, Mountainside, NJ 07092, Phone: 908-787-3670

8.  Battleship New Jersey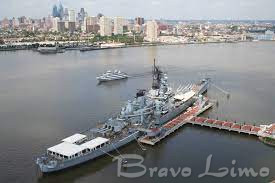 Battleship New Jersey Museum & Memorial is the most decorated battleship museum in the nation, aiming to restore, preserve, display, and explain the story of the USS New Jersey. It is a tribute to the brave sailors who fought on the battleship and is rich in historical significance.
Visitors can view the first issue of the Jerseyman newsletter from 1944 and the famous BB62 constructed in 1942 following the Pearl Harbor attack, with an extensive story behind it. Professionally trained tour guides guide tours and offer overnight trips. The ship can be hired out for special occasions.
62 Battleship Place, Camden, NJ 08103, Phone: 1-866-877-6262
9.   Cape May County Park and Zoo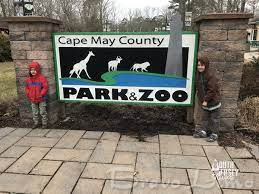 Cape May County Park and Zoo offer fun-filled experiences for kids and adults with various wild animals. Some animals that must be seen at the zoo are the rare Golden-headed Lion, the Dromedary Camel, Ankole Watusi, American Bison, the Australian Black Swan, the fascinating black howler monkey alpacas, and the African Lion, to mention just a few.
Scavenger hunts are available for children of all ages and older children, and sleeping overs and camping adventures are possible in the zoo, too. The 'Zoo to You" program allows animals to be taken to estates and schools in the vicinity, providing lessons.
707 Route 9 North Cape May Courthouse NJ 08210 Phone: 609-465-5275
10. New Jersey's Top Places to Visit: Lakota Wolf Preserve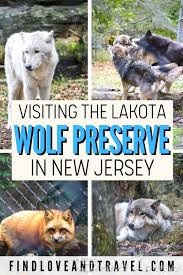 Lakota Wolf Preserve offers an intimate view of wolves in their natural surroundings through their Wolf Watch Tours. You will be surrounded by four packs wolf packs when you step inside the preserve. When you observe the wolves interact, play, and howl, you will be able to learn more about their social structure as well as their eating habits and interaction with men.
The preserve also has Foxes and bobcats. Tours are available on weekdays with an appointment, and guests are welcome to drop in on weekends. Photographs of the preserve or the animals are permitted, and two tours are offered daily except Mondays.

89 Mt Pleasant Road Columbia, NJ 07832, Phone 908-496-9224